Stranger Here, Than Over There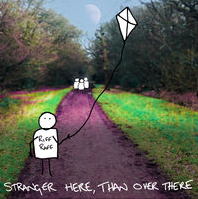 I have been working on a new album with the other Riff Raffs for some considerable time now, and we are nearly ready to release the finished article.  Recorded at RKmusic's 'Shabby Road' Studios, 'Stranger Here, Than Over There' is due out on Friday 22nd April 2016.  The album is a mixed bag, containing 12 tracks of varying styles of music, following on from 'Hands On', our previous project.
Click on the Riff Raff page above, for more about this marvellous new creation, and how to go about getting hold of a copy.
BFN,  Rob.